The road to success was not always smooth for Pallaskenry native Darren Shan.
'Cirque Du Freak', the first of twelve novels in 'The Saga of Darren Shan' series was turned down 20 times before being bought by Harper Collins Publishers.
"Nobody wanted to touch it when my agent first sent it around and we finally managed to get one on board…it wasn't [bought] for a huge amount but it was enough that I could afford to come of the dole," he said.
Not only could Shan afford to "come off the dole", he could afford to write full time, with his books translated into 40 different languages and selling 25 million copies worldwide.
Following the series success in printed form, the series made the transition to the silver screen in 2009 in 'Cirque du Freak: The Vampire's Assistant'.
The film received mixed reviews and was a commercial failure.
"I had nothing to do with the film – I do like it but it's very, very unfaithful to the books."
"I get lots of fans that do hate it with a passion because it's very, very loosely based on the books but I like it, on its own terms."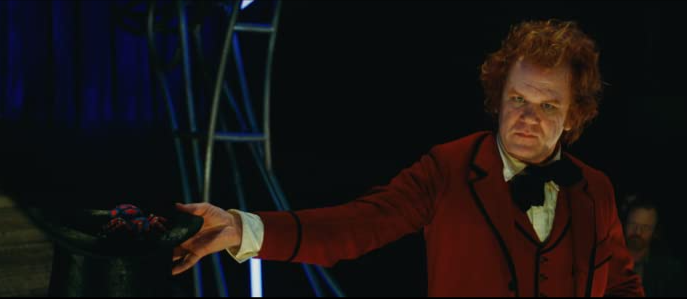 Shan stated that his team are in the process of having the film rebooted into what he hopes will be a TV series.
"There's a team in the States working on a script which they'll then pitch to the studios, so it's very early in the process – if I'm involved this time it will be nice but if they want me at arms-length, I'm happy enough."
While the author enjoys widespread popularity in Ireland, he stated he is more celebrated on the other side of the globe.
"I experienced a Twilight level of success in Japan. The first book came out and they just went crazy for it, unlike here where it's read mostly by children and teenagers, in Japan they marketed it as a series for 18-30 year-old women and it just went absolutely huge."
Recalling his Japanese superstardom, Shan stated "It was really, really different."
"The first time I was there was in 2002, I was there for the World Cup. I followed the Boys In Green over there and did an event while I was there and I remember I was doing a meet and greet in a shopping centre."
"I went along and there was hundreds of people waiting outside who weren't even part of the meet and greet but they just wanted to come to get a glimpse of me and I thought, 'all these people have turned up' and I had gotten there an hour or two early so I said can I go and meet some of those [people] instead of just standing there and looking and he said "no, no, no there could be a crush and people could die".
"That's when I realised that's a very different situation. At that stage I would be going into libraries over here and little schools and there might be 10 people, 12 people, sometimes there might be 2 people in the library. So it was amazing. I will always have a special affinity for Japan because it was such a flip of what it was over here."
"A brief taste of what superstardom tasted like," Shan mused.
Shan says the next volume of his Archibald Lox series will be published in mid-summer.
This follows Shan's early and free release of volume one in e-book form as gift to his fans during the first lockdown in early April last year.
Shan said he found inspiration for the series when he saw a woman walking past him, gurning and twitching her nose.
"I just suddenly thought what if that was a way opening a doorway between our universe and another universe and the whole of Archibald Lox grew out of that single brief passing between two ships in the space of a couple of seconds."
The Archibald Lox series is made up of three volumes and is about a young locksmith who discovers he has the ability to open portals to other worlds.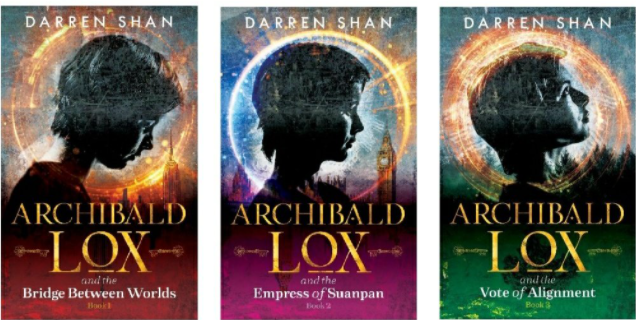 While Shan has enjoyed enormous amounts of success, he has not let fame change him.
"My life never really changed, I didn't go crazy, I wasn't like sometimes you get with actors, popstars or footballers when they get some huge success and it goes to their heads and they live life in excess."
Not only has the author stayed grounded he has also remained close to his family home in Limerick.
"I have always lived in Pallaskenry, where I moved back to when I was six, my family is here. My life change completely in that I suddenly started touring all around the world and going to countries, some of them I hadn't even read about but I was always coming back home."
"Home was always here in Limerick."
You can listen to the full interview with Darren Shan here.