The Irish comedy scene has slowly thrived throughout the decades and gained the traction to stand on its own two feet among the greater global comedic culture, through TV shows and movies such as Father Ted, The Young Offenders, Derry Girls, The Guard and In Bruges.
Limerick itself has always been a strong contributor to the industry, in pre-Covid times offering a plethora of talent and ample opportunity for stars to test their mettle at various venues around the city, ranging from the stand-up gigs hosted at multiple comedy clubs to the grand stage of the University Concert Hall.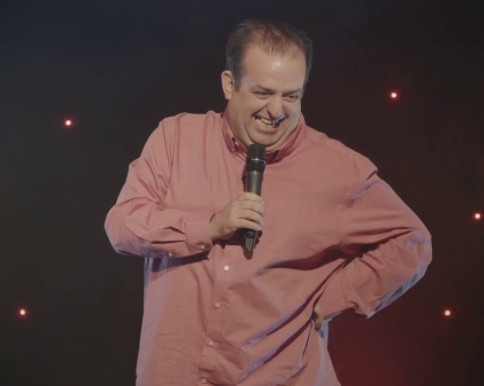 According to celebrated comedian and Corbally native Karl Spain, today's comedic community in Ireland have so many ways to reach their audience that simply weren't available to some of the most famous names we have from the past.
He said: "I think it was very difficult when I started, you had a much smaller scene in Ireland.
"It was about the live work only, and there were just a few clubs," he added.
"You would get to know everyone quite early and hear about any new gigs that were starting."
As time moves on, the live performance, while still relevant, has become less important for start-ups and even the well-established titans of comedy – many can make it to Vicar Street now without doing the hard yards at the clubs.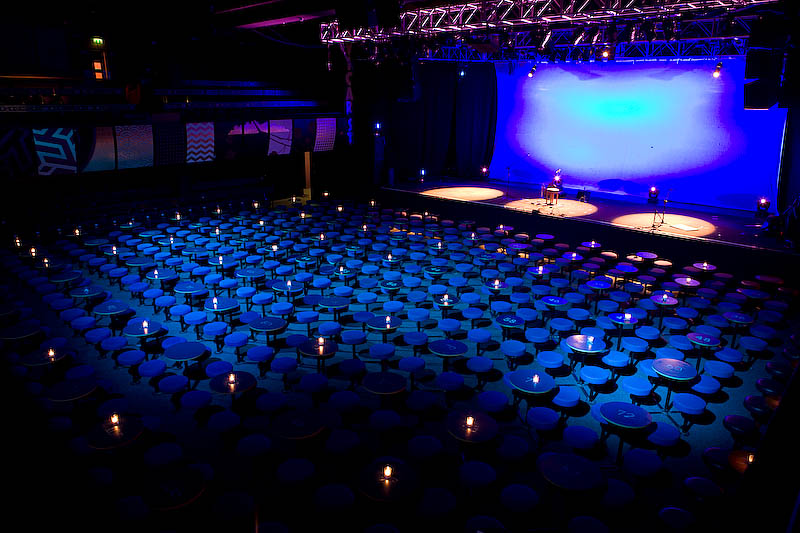 The creative process is difficult to define for most artists, but Karl likes to think that all throughout his day, his "comedy brain" is working, which can be draining for himself and others.
Karl also commented on the idea of the "sad clown," claiming he has had friends in comedy who have suffered with depression and spoken about it which he believes is all-important.
He is no stranger to charity events for groups such as Samaritans and other mental health organisations, and beleives that one of the greatest social progressions of recent years is people being able to talk about their issues openly.
He continued: "I do feel, when people hear a comedian mention it, there is still the adage "Well, they're all like that." It's funny that it seems to be talked about more when it's a sports star or high-profile actor. But they still get the "What have they got to be depressed about?".
"Like everything on this planet, we need to, maybe, not talk about issues but listen and try to understand," he added.
Just as the methods of putting oneself out there have changed, so has the stream of comedy we have come to expect from Irish comedians.
Karl claims that jokes are jokes, and are not usually defined by the age or generation of the comedian, despite the wave of disapproval for basic millennial or Generation Z humour.
However, Karl expressed that he can see the ancestry of a joke or a performer the older he gets, and the more comedy he sees himself; he likens it to Oasis being influenced by the Beatles, while also bringing their own flavour.
Despite the changes in taste, Karl still believes that the Irish "style" has prevailed, the globalisation felt in modern comedy coming more so from tools such as YouTube being at the disposal of almost every audience member.
He continued: "You can see what is being done all over the world, and having that experience will obviously influence you. I think it's much better to be given a taste of everything before you decide what kind of recipes you'll make yourself."
In the eyes of comedy scholars, Irish comedy has never truly held back from stereotypes or "politically incorrect" humour, and the shock value associated with such has garnered great success for some.
According to Karl, modern comedy has a watchdog of sorts, in the form of the potential for instant outrage thanks to interactive social media.
"There is very little debate on things these days" he stated, "along with very little interest to clarify the context of what is said on stage or in a production – the meaning or intention therefore being lost.
Karl also expressed that he feels he has no right to silence those who have said things he has found offensive in the past, because the "ultimate sanction" has always been simply not laughing along.
He stated: "I think there have always been the shock value people and there have always been the PC people. If other people laugh or find something funny that I don't, my first thought is always, 'what did I miss here?'"
Speaking to the aspiring comedians who might find it tough to break into the industry in today's climate, Karl advised them to talk about who they are and try to avoid the modern tropes such as Trump and Ryanair, as they are likely being written about by others with much more experience.
You can follow Karl Spain on Twitter here.
You can catch the full interview with Karl Spain in podcast form later this week.
Photo credit: The Times