Latest figures from the Joint National Listenership Research survey (JNLR) indicate that Covid-19 has caused a surge in radio listenership for news and current affairs.
However, Covid-19 has also brought disruptions to daily routines and ongoing remote working habits affected on various programmes.
With listeners switching over to news programmes, 2FM's Chris Greene discussed how Covid-19 has affected his station.
He said "There is certainly a bit more preparation going into the average broadcast now. Given that so many teams are working remotely, less can be left to chance. Some found the adjustment to remote working tough but thankfully we were lucky enough to take to it with ease. We're actually surprised at how smoothly it works most of the time. It does require a bit more time in studio pre-show to do all the necessary tests."
"I've been one of the few people going into the studio since March. We haven't had a guest in the studio since March, but with how sophisticated some of the remote systems are now, it has been seamless on-air product."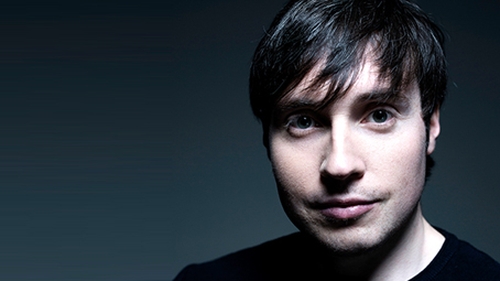 "Radio is much more forgiving than television in that regard, it's very obvious and unavoidable when someone isn't in a TV studio, but with radio, our connections and setups are so good – when they work! – I challenge even the most keen-eared of anoraks/engineers to spot the difference," he added.
The necissity of cleaning the studio has become more pressing than ever – as Greene can attest to.
"There is generally an idea that everyone clears their studio before and after ; I'm such a germaphobe at the best of times that I have been more than happy to do this since Covid."
"Computer keyboards are the dirtiest thing in an office which (according to studies) can contain more germs than a toilet seat – so maybe run an antibacterial wipe over your equipment every now and then," he added.
ULFM's Station Manager Caleb Brennan describes how difficult it has been amid campus closures but tries his best to attract listeners.
"So for us at ULFM, we were hit quite hard by the pandemic. When the first lockdown hit we ceased all operations like most clubs and societies."
"Come this semester, due to a lot of mixed messaging early on pre-level 3 we decided to be pro-active and switch from a live broadcasting studio to one which will facilitate the broadcast of podcasts. So our members will record their content out of the studio, they will send it to me the station manager. I will then manually add it and schedule it to broadcast. So, we have spent the entire semester doing lots of administration to enable this switch," he said.
"We can't really have any guests in-studio as the space committee of UL deemed that the studio would have a limited capacity of only one person."

"This wasn't acceptable to us, particularly as many of our shows are duel or multi-hosted so this is one of the reasons we have doubled down on the podcasting plan," he added.
"Cleaning was also a concern as we need to put a lot of trust in the previous user of the studio managing that before they will leave. We looked at the advice given by LCCR and journalists in Limerick Live 95fm such as poly sheet glasses in front of mics and these kinds of protocols, but it seemed a bit impractical with the one-person rule. And we really didn't want to request much of the probably overworked cleaning staff of UL," he added.
"We are planning to start broadcasting and have shows going from Week 1, Semester 2. There are plans to try to have some live aspects by using OB equipment. Such as shows in the courtyard very akin to what Spin South West has done in the past."
"So perhaps simplistic types of broadcasts, such as music shows, we were ruminating about possible setting up a socially distanced mic so guests or students can hop on for a chat. We will have to be quite stringent when it comes to following guidelines.
"We have a great stock of OB gear so it's a reasonable plan, of course, it's dependant on how the pandemic is being managed in that time".