Our print edition hits the streets of Limerick this morning, in assocation with the Limerick Leader newspaper.
It probably won't come as a major surprise to readers that a good chunk of stories will have an element of Covid-19 involved, and believe me, no one is more fed up of this pandemic than my colleagues.
Our final year of college has been upended, some of us haven't left our county since last summer, social interaction has been limited to the weekly shop at Tesco, yet despite the circumstances, journalism triumphed.
Working remotely and having to contend with dodgy rural Wi-Fi in some cases, we strove to report the stories that mean the most to Limerick on our own terms.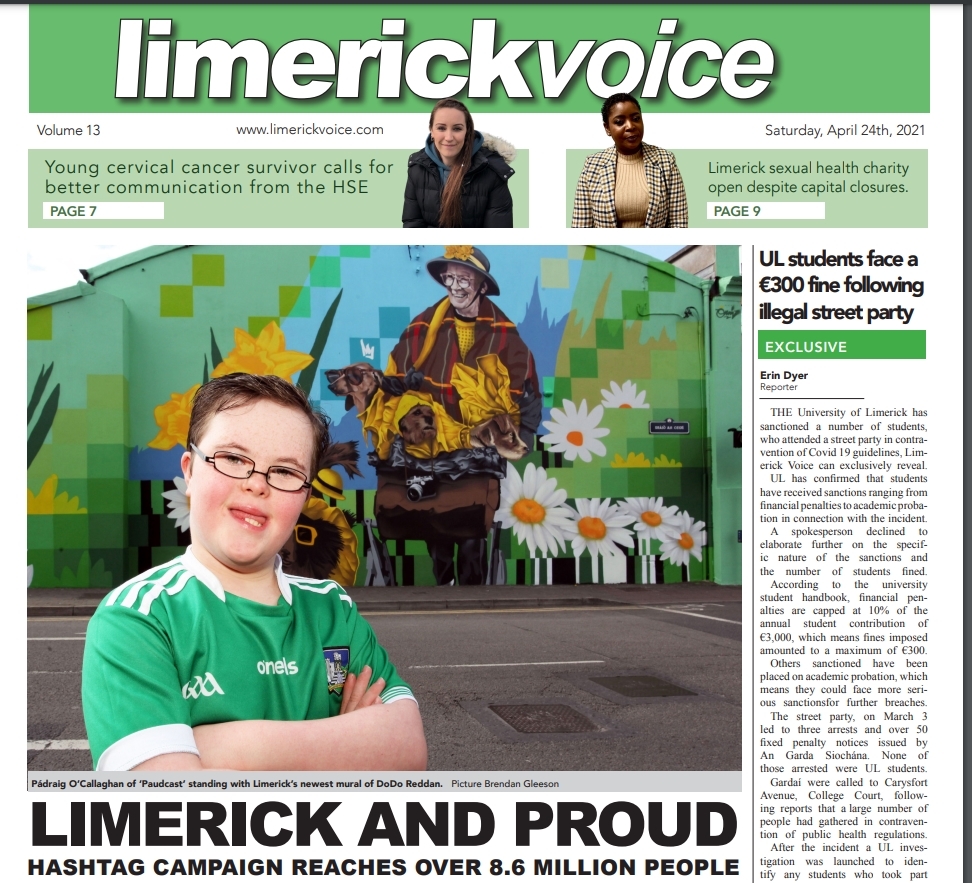 One of the great lines from Sunset Boulevard is "that's the trouble with you readers – you know all the plots," and under the guidance of our brilliant editor Christine Costello, we like to think we have subverted that.
Our lead story details the #LimerickandProud hashtag which sprung up in light of the Forbes article which demonstrates Limerick's passion and pride for its city.
As Christine wrote in her editorial in the print edition, the print edition is a love letter to Limerick.
Despite the fact that more than half the team were based outside of Limerick, our shared love and passion for Limerick shone through in our writing, and we hope readers pick up on that.
As with the website, we looked to shine a spotlight on the issues that matter most to Limerick people, reporting on everything from the upcoming Directly-Elected Mayoral election, the Project Opera works in the City Centre, how local businesses have coped with adverse circumstances, to name but a few examples of our writing.
For those who are not in Limerick or unable to get their hands on a physical copy, we will be posting some of the articles on our website over the next few days, so keep your eyes peeled.
The print edition reflects the best of what Limerick has to offer, and we hope you enjoy reading.