Limerick man Michael Dowling is front and centre of the Coronavirus pandemic in New York City in his role as President and CEO of Northwell Health.
Northwell Health is the largest health care provider in New York, and has 23 hospitals, 800 outpatient facilities and cares for over two million people annually.
Michael Dowling grew up in Knockaderry, Co. Limerick, and emigrated to America to save up for University.
"I was the oldest of the family, I wanted to go to college, so I ended up coming to work in New York to pay for college,"
Michael spent three years working in the docks on the west side of Manhattan.
For those three years, he was back and fourth from Ireland to New York.
"I would spend half the year in New York working and the second half of the year at University College Cork. The time I spent in New York allowed me to pay for college in Cork,"
After he graduated from UCC, Michael went back to the United States.
He did not intend to stay however when opportunities came his way; circumstances changed, and he remains in New York to this day.
New York was at the epicentre of the global pandemic back in March, and Northwell Health has seen more Covid patients than anybody else in the United States – up to 100,000 Covid patients.
"It was different, and it was a little difficult but when you're in a situation like this and you're in the health care business, that's what you're supposed to do, we're in the business of taking care of people."
He adds, "You have to deal with the good times and the bad times, and you must be optimistic. When times get tough, that's when your character is really proven. It's easy to do well when times are good, the question is whether you can continue to do well when times are not so good,"
Michael is working hard to put together a vaccination plan for the state of New York; he expects a vaccine in January.
"The vaccine is complicated. You have to get two shots of the vaccine 21 days apart and it has to be stored in minus 70 degrees temperature. The logistics are complicated. You have to have the freezer capacity and transport mechanisms."
"Then there is the question of who gets the vaccine first; is it healthcare workers or healthcare workers plus people of high risk? These are the decisions being made right now."
The news of a vaccine is positive, but Michael emphasises the importance of following the rules by wearing a mask, sanitising and observing social distancing, as it will take many months for the vaccine to be rolled out.
Joe Biden's recent victory as President-Elect has been a topic of wide discussion globally; Michael is pleased with the outcome of the US Election.
"Joe Biden's victory has been a breath of fresh air, we have a decent person as President of the United States, but his job will not be easy,"
The US Election is still on-going as President Trump refuses to concede but President-Elect Biden is continuing with his transition.
Michael said, "Donald Trump has been promoting disunity and has been undermining democracy. The United States has always been a beacon of hope; President Trump does not have that view, so Joe Biden getting elected is wonderful, positive news. It will bring the United States back to some level of decency which we lost over the last couple of years."
He does not anticipate a role in Biden's administration but is happy to help President-Elect Biden if his assistance is required.
"I spent 12 years in government in the state of New York and I am still very involved with the government. I would be delighted to help President-Elect Biden in any way I can, but I do not plan on moving to Washington DC. My hands are full here in New York," he added.
Joe Biden embraced his Irish roots on the campaign trial, and Michael believes he will be good for the country.
"When you talk to him, he is very Irish. I have no knowledge of this, but I would expect he would make a trip in the early parts of his administration. He loves his Irishness and the few times I spoke with him, he discusses his Irish roots."
Mr. Dowling is very proud of his Irish heritage and thinks that Irish people have a unique perspective on life and make a major contribution to the world.
"I'm very, very Irish. I have been positively affected by my background, I have stayed very much involved with a lot of Irish organisations over the years, so I am Irish at heart."
He is looking forward to returning to Limerick in the near future, when it is safe to travel once again. He comes to visit his homestead a couple of times a year. He is very close to his family and speaks to his siblings every week.
"Limerick has been wonderful to me. I get together with old friends, visit my family in West Limerick and get together for family dinners and I have a lot of acquaintances. I will probably end up visiting the University of Limerick. I will rejoice in getting back to the old country."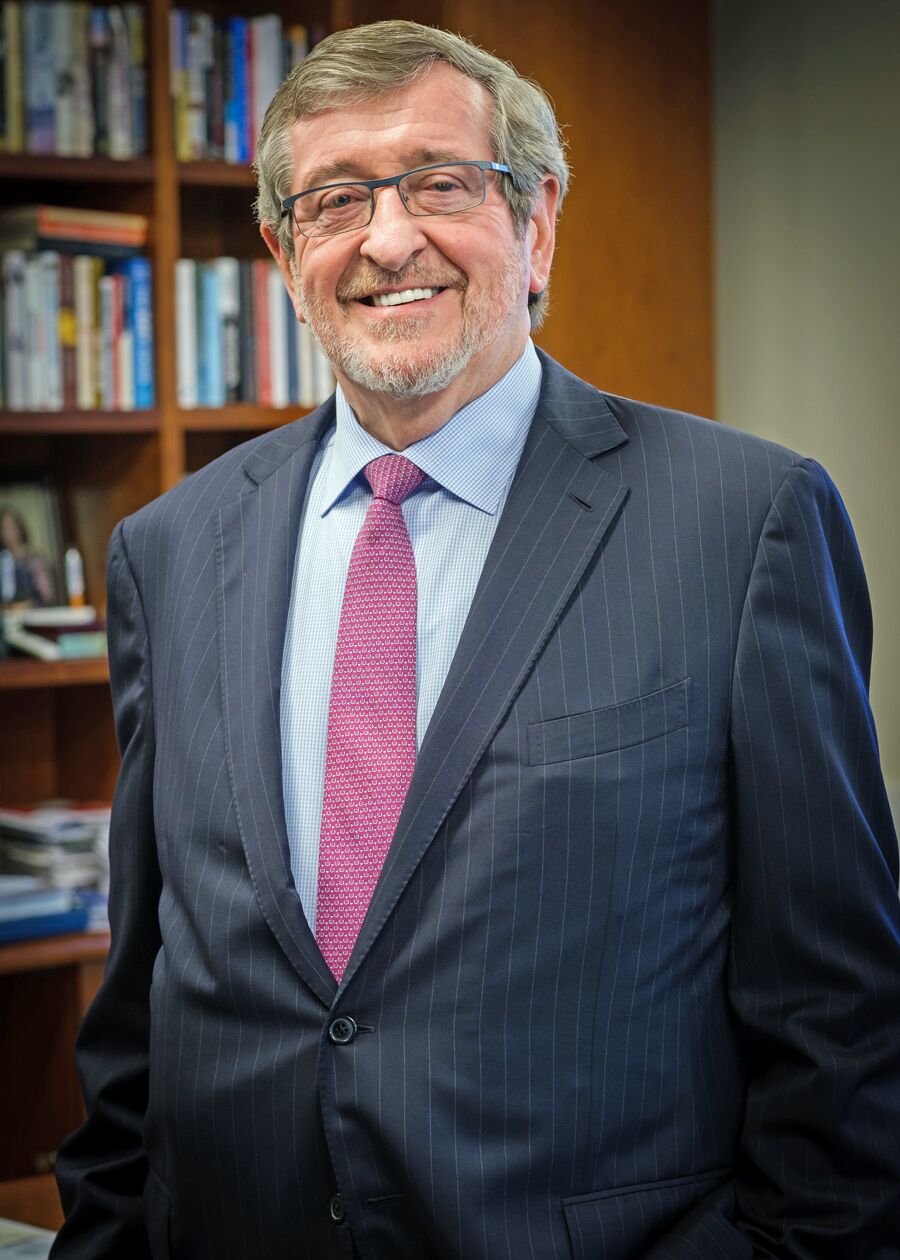 An avid fan of hurling, he played a lot of the sport in his younger days with UCC, winning the Fitzgibbon Cup and, a National League title with Limerick in 1971.
"I got injured early on and I was back and forth to the United States, so I didn't have much time to put in the practice."
He continues to follow Limerick's success from New York and stays in contact with Limerick GAA and often meets them when they travel out to New York.
Michael has recently released a book called "Leading Through a Pandemic," which documents his experience of the Coronavirus at the epicentre of New York and how he navigated the pandemic and is available now.