University of Limerick's Professor of General Practice Liam Glynn says the country is now at a crossroads on it's response to the Covid-19 Pandemic.
The academic said that the country expects to see a varied effect of Ireland's Covid-19 vaccination programme, remaining cautious that Ireland is on the path out of lockdown.
"While the overall situation is potentially improving, with figures indicating a fall in the rate of Covid-19 infections, the vaccination position remains uncertain," he stated.
He acknowledged the vaccination process as 'very supportive' to the measures we are using in terms of restrictions, but urged people to be mindful of the last surge of Covid-19.
"It looks like we are still heading in the right direction, however, I wouldn't feel confident that we have enough evidence right now to say that it's the step to reopening the country. I think it can be credited for reducing infections."
"Ireland is now at a crossroads, where vaccinations should be seen as supportive to the measures we are using in terms of restrictions because we saw how quickly things can change after Christmas with a third wave."
Responding to vaccine safety concerns halting the roll-out of AstraZeneca, the professor said: "I think, given we are in a pandemic, the government is doing their very best by remaining extra vigilant and temporarily stopping its usage."
"When it comes to these vaccines, they are new and we don't have long term data on all its side effects. If you analyse it on the scale of a risk versus benefits, the benefits do outweigh the risks. These blood clot cases are very rare and Ireland is acting fast by investigating all safety concerns."
He said it was "really frustrating" as a GP to see immunisation clinics using the AstraZeneca vaccine being cancelled for the rest of the week.
"While I have huge respect for my colleagues in the HSE, it's frustrating to see and difficult to ring a patient to tell them, we don't have the vaccine available. I can say that this hasn't happened in my practice and every vaccine promised, we received," he added.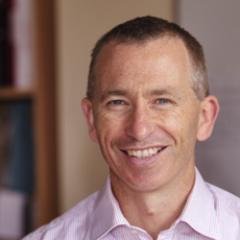 It comes as up to 100,000 people, including those with underlying illness and healthcare workers, will miss out on Covid-19 vaccinations this week.
Professor Glynn stated that the vaccination situation is completely limited by supply, with an increase in demand for vaccines at his practice.
"We had over 200 vaccines into the practice yesterday at eleven o'clock and we had all of them dispensed that evening. At the moment, vaccines are going out the door because we know the value of them. There is no hesitation in receiving a vaccine and patients are delighted to receive it. So, our vaccination situation is completely limited by supply," he said.
The academic added that Vitamin D supplements should be taken to help prevent Covid-19 as well as for daily health, given it's growing international evidence.
"As a GP, when you see patients who would come in with low vitamin D levels, and how they would have recurring infections that they couldn't seem to get rid of, you are aware that Vitamin D plays a key role in immunity."
"While Vitamin D is by no means in any way a potential cure for Covid-19, activities that help you maintain this vitamin like going outdoors, eating a well-balanced diet and having exercise is going to prevent not just Covid but a lot of infections."
He also agreed that catching the virus outside is much more difficult than indoors, supporting the benefits of outdoor activities in compliance with the public health guidelines.
"To avoid spreading or catching the virus, you need to be in the outdoors ideally because extra ventilation is such a benefit as well as social distancing and wearing a face mask as the aerosols and droplets carrying the virus can be dispersed away quicker," he explained.
"I understand the devastating impact Covid-19 has had on businesses, especially in the hospitality and tourism sector and I think outdoor dining should be considered to help try and reopen in a safe way but it must be done in association with public health guidelines."
Dr. Liam Glynn spends half his time in the community working on the front line as a GP in west Clare. During the height of Covid-19, he also worked in the community assessment hubs.
The other half of his time, he is at the medical school, teaching and doing research. He also has a daily analysis on Irish cases through #CovidWatch on Twitter, issuing short public health messages with his colleague Dr Mike O'Callaghan.
From his monitoring of Covid-19 cases, he remains sceptical of anybody who speaks with certainty about anything to do with Covid-19, especially when it comes to the future.
"I would be very cautious that herd immunity can be reached because of the way the cases fall and rise, it is something that will be difficult to call even with high vaccination rates."
"I don't think it is entirely fair to compare Ireland with other countries' progress because we know that Asian countries have been handling this virus well but this is as a result of having experience with SARS-CoV and MERS-CoV. It's like expecting to win an All-Ireland Hurling Final and never having previously picked up a hurl,"
While reaching the millionth vaccine milestone was beneficial, he urged for the public not to let their guard down when it comes to the spread of Covid-19
"We are at a different stage in the vaccination rollout, thankfully and our anxiety levels should be dropping but we shouldn't let our guard down because we must continue to reduce our number of contacts, maintain social distancing  and wash our hands at all times to protect everyone from Covid-19."