Limerick Voice spoke to manager Maurice Walsh about what activities are on for young people despite current Covid-19 restrictions.
Mr Walsh says that while youth workers are constrained in what they can do, they continue to work for the young people of Limerick.
"The summer projects were successful, but it's a bit more difficult in Level 5. But not impossible," he said.
Limerick Youth Service has launched a new feature, the Digital Youth Information Chat Service.
The chat service is available Monday to Friday from 4-8pm for young people and families to talk to a Youth Information Officer.
According to the website:
"We can support you on an array of topics including education, employment, social protection benefits, college grants, friends, accommodation, rights & entitlements and many more."
Many of the organisations other services continue to operate through public health restrictions.
Outdoor activities continue with social distancing measures in place.
Limerick Youth Service also hosts weekly meetings on Zoom and Microsoft teams.
They continue to provide one to one mentoring as well as counselling and psychotherapy to young people in crisis.
"We want to ensure young people are not left waiting around because we understand the pressure they're under," said Mr Walsh.
Limerick Youth Service is based on Lower Glentworth Street in Limerick City.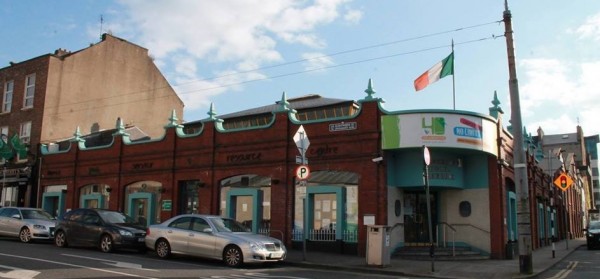 They also run many youth clubs in rural areas like Cappamore and Abbeyfeale.
Mr Walsh says it is incredibly difficult for young people in rural areas to access youth services.
"You know you can't get access to your youth club; you can't get access to the youth disco. It's the fun parts of life. Young people are social beings; they need to meet other people," he said.
Mr Walsh said that Limerick Youth Service are starting new projects even in lockdown.
"What's exciting at the moment is some of the art stuff like the photography project."
According to Mr Walsh, the main activity affected by Covid-19 is volunteer-led programmes.
However, Limerick Youth Services are continuing to recruit volunteers.
"If anyone wants to come on board, we would love to collaborate and engage with them," he said.
According to Mr Walsh, while restrictions have made youth work challenging, the work continues for Limerick Youth Service.
"It's just a different kind of engagement," he added.