On October 22nd, the constitutional court in Poland ruled that abortion due to fetal defects was unconstitutional.
The ruling was followed by mass protests across the country.
Nikola Kaluzynska, political scientist and activist, organised one such protest in Limerick.
Nikola explains "thousands of women have taken to the streets and have been on strike for a month, demanding equal rights and huge changes in Poland."
At the start, it was women who came out to fight for their right to choose, now men have joined the protests, a lot of people are getting tired of the current party in power" added Agnieszka Patrzałek, another Polish woman living in Limerick.
PiS (Law and Justice) is the party in power in Poland. PiS was founded in 2001, they have been in power since 2015, with Mateusz Morawiecki serving as it's leader since 2017.
"The consequence of this law being passed might impact prenatal scans and allow doctors to stop women from finding out whether the baby is healthy or not to prevent them from traveling abroad for abortions." Agnieszka illustrated.
"There are only two types of anti contraceptive pills women can get, and the doctor has the right to refuse if it does not line up with their beliefs."
"Poland as a democracy should include everyone; LGBTQ+, women, immigrants, people of different beliefs, etc, but unfortunately PiS doesn't care about those people. PiS brought in "LGBTQ+ free zones" so that should tell you all you need to know about that party," she added.
Nikola echoed this sentiment in saying "I am a mother myself, I have a daughter, and I cannot imagine that any of us would be forced to bear an unwanted pregnancy. The right to decide about my life is a fundamental right for me."
The protests in Poland are ongoing.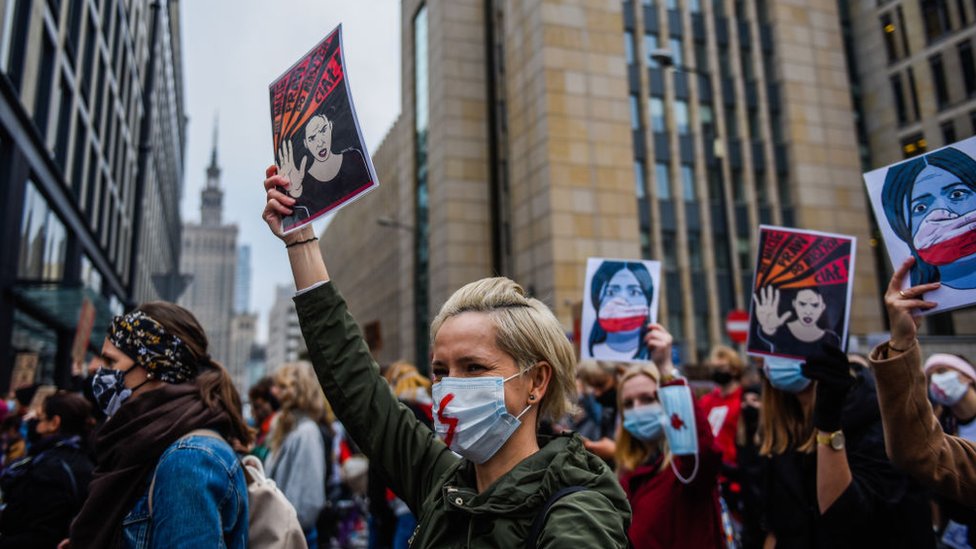 With no end to the demonstrations, Agnieszka suggested: "People, especially Polish women living abroad, should be posting about this."
She concluded in saying "There are a lot of links to petitions and donation links that people should be sharing."