333 Covid-19 cases have been recorded by Public Health Mid-West in response to a high number of cases in the area since January.
These 333 cases were recorded as part of the overall community outbreak.
The vast majority of these cases have been recorded since February, with a Public Health Mid-West spokesperson confirming that there has been a significant decrease in new cases associated with the outbreak since early March.
The latest mass testing initiative took place on March 25 and 26, which was a process of active case finding, in order to detect more cases amid the ongoing outbreak.
"This is thanks to a strong and swift response by all stakeholders involved in the management of this outbreak and a large cohort of the local student population showing great reserve in stamping out the virus in their respective communities," said a Public Health Mid-West spokesperson.
A total of four on-campus mass testing initiatives were carried out since December 2020, in association with UL, HSE Mid-West Community Healthcare and the National Ambulance Service.
Three of these initiatives took place in February 2021, where it was reported that there were at least 333 cases associated with student living in off-campus accommodation in housing estates in the Castletroy area.
PCR testing was used for all four initiatives. In line with WHO guidance, PCR remains the most accurate mechanism to determine the presence of the SARS-CoV-2 virus.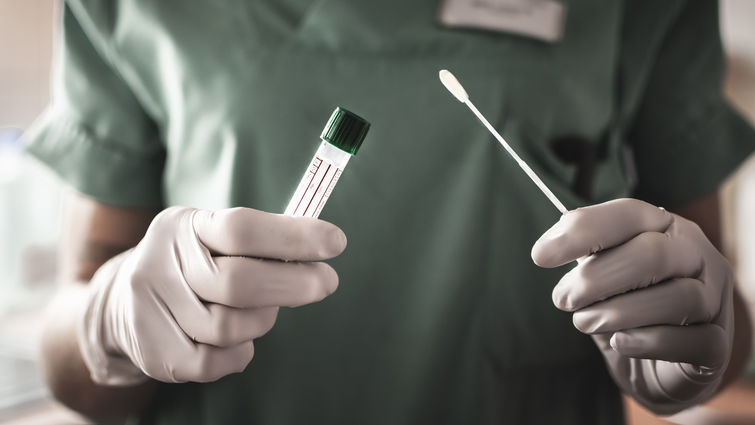 Although antigen testing is set to become a key tool in Ireland's process of identifying Covid-19, the spokesperson said that antigen testing is 'not as reliable' as PCR in identifying the virus.
"PCR has been the principal testing approach since the pandemic began, and HSE has increased its PCR capacity substantially over the past year – both within the acute hospital and the community settings.
"Antigen testing is suggested by ECDC and the WHO for use where there is low availability of PCR," said a Public Health Mid-West spokesperson.
The spokesperson added that testing is "one essential tool in our armoury in the collective fight against COVID-19."
"Testing leads to the detection of new cases, allowing Public Health departments to identify their contacts with the aim of breaking the chains of transmission to prevent further cases and outbreaks."
The spokesperson recommended for the public to follow the Public Health guidelines by minimising close contacts and social gatherings to prevent the spread of the virus.