Public Health Mid-West has identified a number of COVID-19 outbreaks and clusters across a wide variety of settings in Limerick.
These settings include a student outbreak in the Castletroy area, long-term care facilities, workplaces, households and extended families, and in the community.
Discussing the outbreak among the student population in Castletroy, a Public Health Mid-West spokesperson said: "In this particular outbreak, we are seeing a significant number of inter-household clusters due to high degree of social mixing."
"Separately, we are investigating and managing a number of new inter-household and family clusters, where there are patterns of social mixing among neighbours and the local community."
Since the B117 variant has become the dominant strain of Covid-19 in Ireland, single cases have begun to "rapidly" spread to entire households.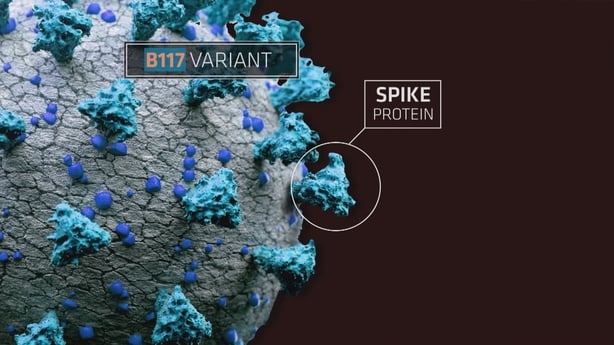 In some workplaces, adherence to public health guidelines falls short in a number of areas, namely the wearing of masks while working and when sharing vehicles with colleagues.
"In some instances, we are seeing poor social distancing, particularly while working and in breakrooms. We are urging all employers to facilitate remote working, where possible," the spokesperson added.
There has been a reduction in mortality in long-term care facilities since the roll-out of the COVID-19 vaccine.
According to Mary Fogarty, Industrial Relations Assistant Manager of Irish Nurses and Midwives Organisation (INMO) Mid-West, it is "very difficult" to have the vaccination system as a continued priority with the rates of overcrowding in University Hospital Limerick (UHL).
Fogarty said: "As the hospital has significant number of vacant nursing positions, approx 160 both temporary and permanent positions. Wards are very short staffed making it very hard if not impossible to provide good care and treatment."
Fogarty said that "Limerick needs a second vaccination centre to reach more people and hopes the government will provide adequate staffing in hospitals to enable compliance with infection prevention and control, higher numbers of nurses in community services."
Public Health Mid-West Director Dr Mai Mannix, said: "We are seeing evidence of new cases across all ages and a range of settings, including family gatherings, household visits among neighbours, small and large social events, lack of PPE usage and distancing in workplaces. We still see simple interactions leading to inter-county outbreaks across multiple settings."