Cruises Street has been a focal point in Limerick for years.
The street gained its name from the hotel that once stood there, the Cruises royal hotel, which was demolished to make way for the pedestrianised street.
Independent Councillor Elisa O'Donovan for Limerick City West cited Jim Kemmy's quote that 'cities must renew themselves or they stagnate".
Councillor O'Donovan said "Almost three decades after the pedestrianisation, and Cruises Street has not renewed itself in that time; it is stagnant".
Cruises Street was originally intended to be a hub of lively entertainment and activities by both day and night, the lack of change has led to the loss of people using the street.
Councillor Elisa O'Donovan adds on the original hopes for Cruises Street; "When it was initially opened, Cruises Street was due to be a lively environment by day and night with features to include projecting balconies, trees, attractive street furniture, liberal use of window boxes and hanging baskets."
"This never happened."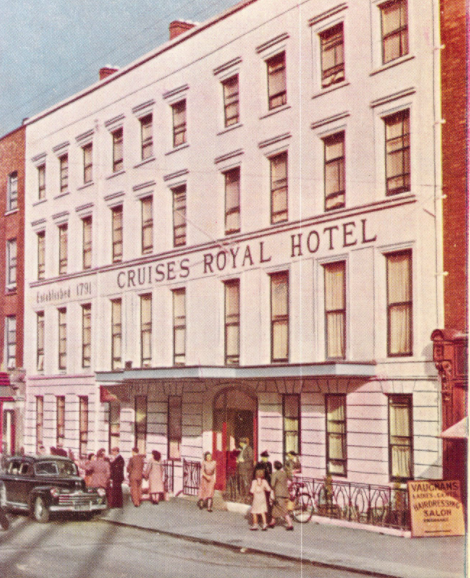 Councillor Olivia O'Sullivan for Fine Gael Councillor in the Limerick City North Electoral Area said: "there's huge opportunity in Cruises Street but the nature of the street at the moment doesn't lend itself to it."
Councillor O' Sullivan added, "the retail mix isn't there in Cruises Street, a lot of business would shut at regular closing hours which means that the street is then empty in the evening."
This problem was echoed by local Limerick musician Fergal Nash who is a frequent busker in Limerick said, "I'd say the footfall would be lower than it was years ago".
"Buskers are always looking for places where there's more footfall, so a lot of people would busk outside Penny's or maybe Bedford road and that because there are more people" Fergal added on the lack of footfall on Cruises Street.
Picking up on the slow footfall on Cruises Street, inspiration may be sought from Cork's popular campaign #EatintheStreet which took place on Princes Street.
The campaign saw cafes and restaurants move their seating outdoor, with more streets to become pedestrianised in the future.
O'Connell Street in Limerick has seen something similar recently, as Limerick City Council begins with the O'Connell Street Revitalisation project which will bring more outdoor seating to Limericks premier street.
According to Luke Doherty, from the Liveable Limerick Instagram team, a social movement of volunteers for change in the city added onto the topic of O'Connell's outdoor seating, "Yes it's a positive idea, but it's the wrong place to put it because you have seating beside three lanes of traffic."
"You want it there's going to be a bit of peace and quiet, and you are going to get that on Cruises Street when there's no cars going up and down it during the day."
Cruises Street has seen many outlets close in recent years. Argos, being the most recent shop to close its door on Cruises Street in early September.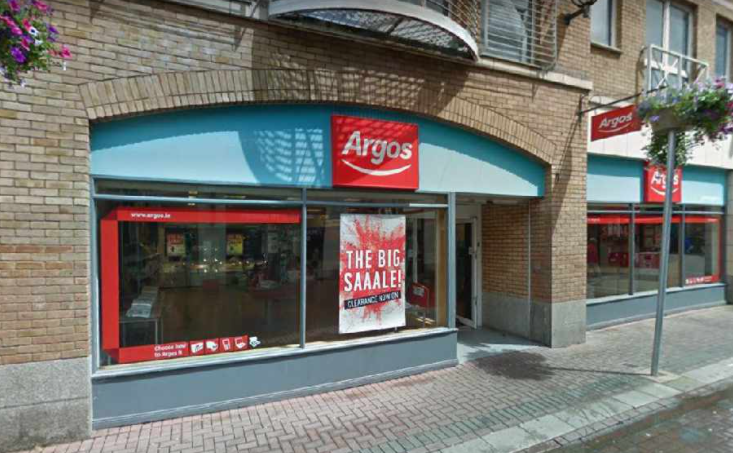 Supports for local businesses have become popular with the shop local campaign, encouraging locals to shop local.
Councillor O'Sullivan said that the new shop front motion to reduce cheap shopfronts in Limerick city which was put forward by Councillor Daniel Butler will help businesses "add a more quality finish" to the businesses and their shop fronts.
Councillor O'Sullivan said, she asked the council in the same meeting of the shop front, she called for the reintroduction of a grant scheme for independent businesses for shop fronts.
"In another council meeting recently, I asked the council to talk to the landlords in Cruises Street because there's a lot of empty units up there now, as various businesses have closed."
Doherty echoed the need for local businesses on Cruises Street "the big problem is the rates which is kind of a well-known issue is that the rent in Limerick is stupidly high and it prevents a lot of people from setting up businesses here."
"Part of that is going to be reducing the rents and reducing the rates make it more attractive," he added.