After 13 months in Vietnam, Charlie O'Neill has certainly experienced the highs and lows associated with moving over 10,500 kms to the other side of the world.
The Kerry native arrived in Asia without a job and spent two months searching for employment before she managed to find work as a kindergarten teacher.
However, when COVID-19 initially struck China, Vietnam was one of the first countries to experience the challenges of life in lockdown due to sharing a border with the largest country in Asia.
The lockdown brought many challenges including a loss of income after she lost her job, but Charlie insists that she learned more about herself and her future goals during this period.
"I am half thankful for the lockdown as I got an overview of who I am and what I want in life. I was doing kindergarten teaching and I discovered it was not for me. When lockdown came, I wrote my blogs. I felt it was good craic, so I got more involved with that."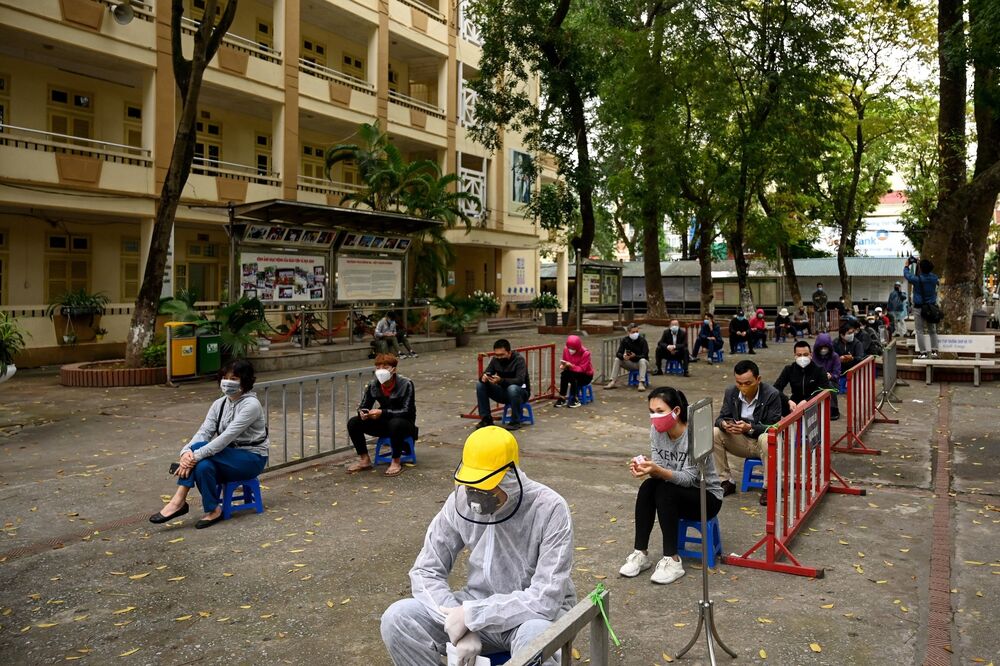 "Lots of people struggle with COVID, I was unemployed myself. My positive attitude kept me going. I knew I had my family on the other side of the world, and I felt I would be worse off in Ireland and I've turned it around here."
Charlie created her own sports blog, and it helped her cope during the lockdown period. She quickly discovered that she enjoyed writing and her blog continued to grow with Australian website theroar.com.au publishing an article she wrote.
"I was sick of watching Netflix. I went on a website called Skillshare and learnt to create my own WordPress website. From there just started writing about sport.
"I spoke to Kerry footballer Jason Foley and Emma Needham, who plays for Mayo. We were roommates in college, so I spoke to her too. I also got an interview with Eoin Barrett who plays for Pau rugby in France. Just like every journalist was doing at the time I asked how they were doing in lockdown. That article got good reviews, so I kept going."
"One article was published on TheRoar.au in which I looked at the connection with AFL and GAA. I just started to engage in writing and every few days I'd go and start thinking of new ideas for blogs."
Despite the fact the Kerry native will be unable to return home to Ireland this Christmas, she focuses on the positives despite Vietnam's extremely strict border control which saw the country not record a single case of COVID-19 in three months during the height of the lockdown in the Western world.
We are right beside the Philippines, Cambodia, China and Malaysia. There are so many places to see. I have not been able to see any due to COVID.
"Vietnam is letting nobody in or out, so I'm not going home for another Christmas this year. I wouldn't get back in. I have one or two days where I miss home but it is basically a hotter Ireland here. There is a huge Irish community here in Vietnam."
The former UL graduate is set to take part in a GAA tournament with a difference this Saturday as teams from North and South of Vietnam come together to take part in a multi-code sports battle this weekend.
Teams from across the country will be taking part in AFL, AFLW, rugby, ladies football and camogie games.
With Vietnam continuing to allow social gatherings to continue, Charlie is grateful for the opportunity to play GAA.
"This tournament has given us something to train for. It is a big tournament for Saigon Gaels. I will be playing football, AFLW and rugby so I am taking part in six matches in total. I will be dead on my feet. I am playing camogie too and I know a few people might be scared to see me with a stick in my hand" she laughs.
One thing is for sure, Charlie O'Neill will put her best foot forward this weekend and attack the challenge head on which she has done numerous times throughout her time in Vietnam.
To hear the full interview with Charlie where she discusses how she ended up in Vietnam, GAA within Asia and Vietnam's success in dealing with COVID-19 listen to The Week In Sport podcast.