On-air he's jovial, humorous and goes out of his way to keep football simple and relevant amidst the huge changes the media industry has experienced in recent years.
Against all the odds Ken Early's insightful commentary has made him one of the leading voices in Irish football journalism whether it is specialing in soccer for the Irish Times or podcasting for Second Captains.
The sports journalist gave a webinar to the University of Limerick journalism students on Monday and was in conversation with Joe Callaghan, instructor in Advanced Sports Writing at UL.
In the webinar entitled "Sports journalism special event: A conversation with Ken Early, Second Captains', Ken recalls that he didn't write much at Trinity but a chance meeting with Ger Gilroy from Newstalk heralded the beginning of his journalism career.
""I just happened to meet Ger Gilroy from Newstalk, the day after I did my final exam and said to him what are we going to do? And he advised me to call this publication called Setanta, which had a website that I thought was quite out there. I then started working there which opened my eyes to the world of writing."
As it happens, Ken Burns also served as the editor of TCD Miscellany while a young and soon to be Taoiseach Leo Varadkar was pondering about politics.
"Before that, I had served as the editor of TCD Miscellany and I remember one student in particular by the name of Leo Eric Varakdar who wrote a couple of articles. I know he interviewed Bernard Ingham who was Margaret Thatcher's press secretary and it was a very good article for a student publication."
During his time he also managed to follow Ger Gilroy accidentally (or otherwise!) into a Betfair type entity before the fallout from 9/11 changed the economic landscape overnight.
"I think August 2001 was InTrade's big launch and then a month later, 9/11 happened and it had a big effect as a lot of people who worked there were from New York. So, it created this economic uncertainty for the company and myself. I decided to take time off and cover the 2002 World Cup but didn't do any writing until 2005 when Vincent Browne asked me to write about football for Village Magazine."
Mr Early was also Chief Football Correspondent for Newstalk and was a key member of the stations Off The Ball football show.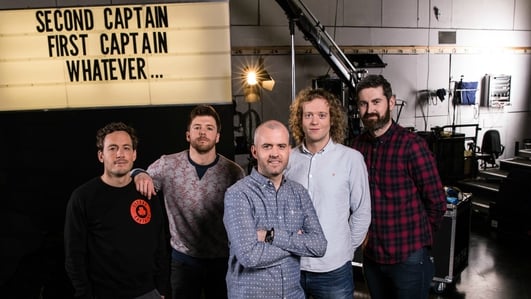 He often brings his outside interest into his writing, whether it be for perspective or depth, as exhibited in his Steven Gerrard piece with the Guardian newspaper, which he discussed in detail.
"I always write something that sounds like how I might sound if I was speaking about it on like, a radio show because, by the time you start writing seriously, it's almost lost in translation. That's kind of what I try to do, to write as if I were speaking to the reader."
In 2013, Early helped establish Second Captains, the first major radio show to move from traditional programming to podcasting in Ireland.
The five-team podcast remains the most popular podcast ever produced in Ireland, having won awards from iTunes.
Early took questions from students, with topics ranging from the obsession with statistics in modern-day football – which Early attributed to Liverpool owner John Henry and his "Moneyball" philosophy" – to Roy Keane's managerial career.
The webinar concluded with Early suggesting for the eager podcasters to "keep creating good quality content that people get into because its consistent."
"Like in the last five months because everyone's doing things remotely, people are more open to new podcasts and I have no doubt you will create some exceptional ones."