With Limerick and Galway set to face off in the All-Ireland Senior Hurling Championship this Sunday (throw-in 4pm), former Limerick hurler Gary Kirby admits this is Limerick's biggest test yet in this year's campaign.
The Patrickswell man believes that although there is very little to separate the four All-Ireland semi-finalists, he states the winner of Sunday's encounter will be slight favourites to lift the Liam McCarthy on December 13th.
"I think the two best teams are playing against each other on Sunday. If they played five times, one could win three (matches) and the other could win two. It's likely there will only be a puck of the ball in it."
"Who is stronger? It's hard to know. The breaking ball will make a difference while physique wise they are both strong. In terms of moving and attacking the ball they are strong. Both of their scoring is strong. We could be sitting down here for a long time trying to pick out a weakness with either team."
The four-time All-Star was speaking on The Week in Sport podcast, hosted by the Limerick Voice and was joined by former All-Ireland winning hurler with Galway Michael Coleman.
Kirby hurled with the Limerick senior team from 1986 to 1999. Surprisingly, Limerick and Galway never met in the Championship during his inter-county career despite the Tribesmen winning the Championship in 1988 and Limerick reaching the All-Ireland final in 1994 and 1996.
However, the two-time Munster champion says Limerick did enjoy some great battles with Galway outside of the Championship.
"Galway had a fierce strong half-back line. One of my first memories of playing them was when I was up against Sylvie (Linnane) in Ballinasloe in an Oireachtas match."
"I was a young lad and I got a belt in the hand and as they bring in the spray, Sylvie shouts over 'he will need more than that spray by the time I'm finished with him'."
"One of my fondest memory of going up against Galway was playing them on an All-Star trip in '89 after they won the All-Ireland. We played them over in New York.
"The Lord rest him Tony (Keady), the laugh and banter we had over there was mighty. I always got on great with the (Galway) lads."
Looking ahead to the game on Sunday, Kirby believes Cian Lynch will need to replicate the form he showed in the Munster final victory over Waterford with the midfielder receiving the Man of the Match award.
"He (Cian Lynch) is a class act. He is one of those you would pay to just go to watch him. I was involved in the club a few years back and we were above there one night, and I had the young fella with me watching it."
"He says to me 'did you see it' and I said 'yeah'. The ball came one side and he caught it with the other hand. The ball was gone before someone else saw it."
"Sometimes the problem is other players can't read what he is doing as he has done it so fast, but he gets that ball into the hand and he's gone. He is a class act. We see what he can do on the training field. He has an immense amount of skill and he is a joy to watch."
This game has an added level of intrigue with Limerick man Shane O'Neill in the Galway dugout this year as he comes up against former team-mate John Kiely on the sideline this weekend.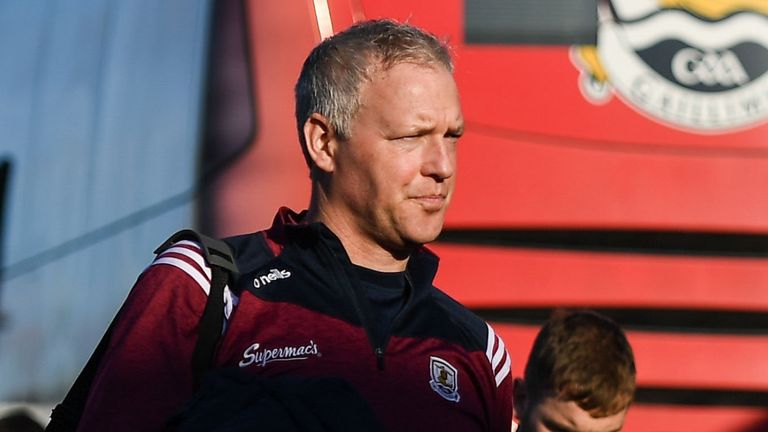 The two-time All-Ireland finalist believes O'Neill and Kiely will not be focused on their own rivalry and will just want to see their respective teams book a place in the All-Ireland final on December 13th.
"Both teams will focus on what they have to do. Shane has done a good job. It has probably been an awkward year with COVID. Galway are playing a lovely flowing game. They can play the short game, the long game, they have a sweeper at times and they don't have a sweeper at other moments.
They were on the county panel a few times together when we were there. On Sunday that will make no difference to the two of them. John is confident and happy in the squad so we are all set up for a great game this Sunday.
To hear Gary Kirby's and Michael Coleman's thoughts on where this game will be won and lost, the rivalry between Limerick and Galway and their predictions for which two teams will reach the All-Ireland final, listen to The Week In Sport podcast, out this evening at 6pm.