Following an invite from Castleconnell Boat Club to join their club and participate in a new programme that was being set up for people with visual impairments back in 2007, Shane Ryan states that he was "like a duck to water."
Since then, the Limerick native has had quite a colourful career in the sport of rowing, representing Ireland in World Championships, as well as in the London 2012 Paralympics.
More recently Shane, along with a team of international rowers completed the Atlantic Rowing Challenge, whereby they sailed from Portugal to South America. This challenge began in March and took the team 53 days.
Not long after his return home from the Atlantic Rowing Challenge Shane was already making plans for his next challenge, breaking the world record for the longest continual row on a rowing machine.
The Limerick native loves a challenge: "Keep going. Keep setting challenges. Set a goal and achieve it," were some powerful words of wisdom from him.
Shane had previously helped a fellow rower break this record some number of years ago, and had been inspired, "[This challenge] has always been at the back of my mind. I helped a friend do this about ten years ago."
The quickest time this challenge has been completed in is 50 hours, 10 minutes and 6 seconds.
As well as a record-breaking challenge this is a fundraiser for the Irish Guide Dogs Association. Shane commended the fantastic work that the association does for people with visual impairments as well as those with Autism.
The challenge permits a 10-minute break every 50 minutes to allow for toilet breaks and stretching.
"A steady and constant pace," will be Shane's approach.
The distance recorded at the end of the session isn't what counts; it's the length on the session.
This will be one of the bigger challenges Shane Ryan has ever faced.
"Physically it will be fine- rowing is what I know… but mentally it's a whole different game. I won't be able to sleep."
"I have little tricks though, there will be music blaring, and I'll know which songs are where on the playlist [indicating how much of the 50 minute session is left]."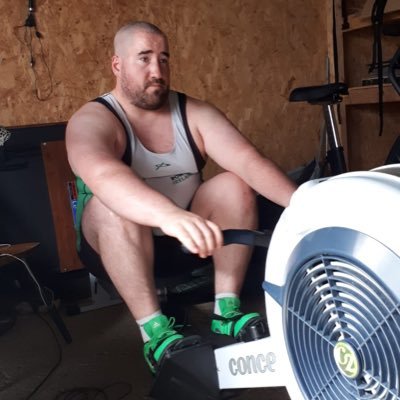 The event is set to take place in early May 2022.
Donations can be made at the fundraising page https://www.idonate.ie/fundraiser/11390873_world-record-attempt–longest-continual-row-on-a-rowing-machine.html with all proceeds going to the Irish Guide Dogs for the blind.
It takes approx. €5million a year to run the organisation with 85% of the charity's income coming through voluntary donations.
Charities across the country have been hit this year due to the Covid-19 pandemic, and the Irish Guide Dogs for the blind predict a loss of nearing €3million.
The charity has released a range of branded face masks, as well as 2021 calendars, e-cards and much more, just in time for the Christmas season.
Follow Shane's journey on his social media, 'Shane Ryan Adventures' on Facebook; and @ShaneRyan4 on Twitter.
For more information on the amazing work the Irish Guide Dogs do visit guidedogs.ie.